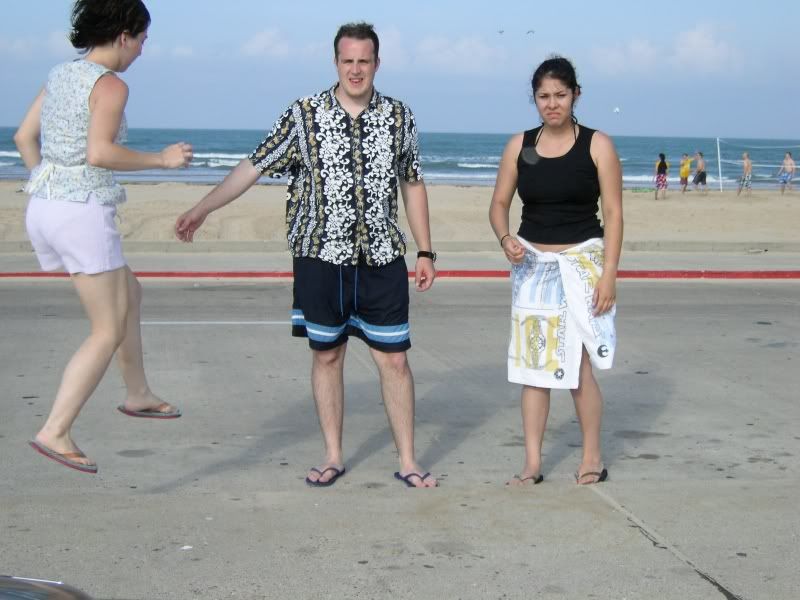 I got so many things to write about, but I have been HECTIC with schedule. For now, I will post a random picture of Yours truly- looking like a total dweeb head. In fact, all three of us do.

Im the one flying through the air. My husband is the one with the odd wardrobe and my friend fabie, is the girl glaring at the camera.

Yes. I surround myself with people who are like me. It keeps my feet grounded (as you can see).