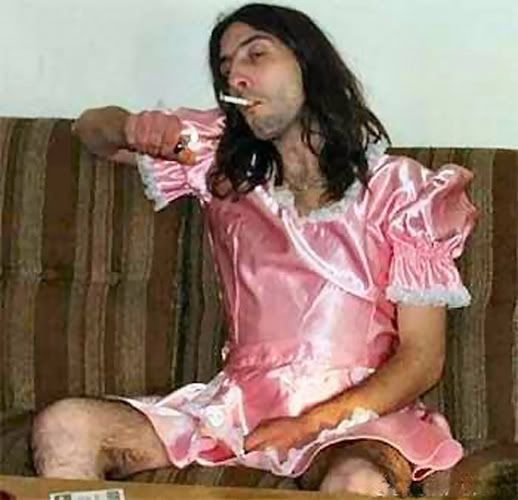 If you've followed this blog for more than a month, you should now be familiar with the "this could only happen to Michelle " premise. I'm convinced that I am secretly cast in some kind of prank show and am long overdue on my royalty compensations.
A few days ago, I went to the official government registry office to pick up my birth certificate.  I was born in Mexico, so obviously, I went to the Mexican offices.  Its a simple process, really.  You show up, wait a minute in line, say your name and get your paper.  Of all the transactions in the country, this is the easiest one to do.  
As I exited the office with document in hand, I  noticed a small but very significant error.  Under the place where it identified the sex of the person, I was posted as a MALE.   I got back in the line, pointed out the obvious mistake and we both chuckled about it.  The clerk assured me that the document would be corrected by noon on the following day.  
When I returned to the offices, I was met by a very serious woman with a pile of papers. It was my file.  At the bottom of her stack was a form, hand written by some kind of judge.  She highlighted the following statement:
"Michelle Gomez (a.k.a,  me)  was presented to me on the year of 1978 by ________, mother and __________, father (names left out for their protection) and I certify that the child is a live boy."
Crap.
The clerk explained to me that a mistake like that cannot be changed due to all the people having sex changes these days (was she suggesting I was one of them?!).  Now, in order to be considered as a female to my country I must appeal my sex change to a judicial system.
But it gets trickier than that, you see.
They are asking for a number of papers, all of which I have- save one.  Its a certificate of baptism.  A religious baptism.  Mexico is such a catholic country that they apparently use the baptism document as a legally binding one.  Without it, I cannot have my sex changed.  The problem is that I was never baptized as a baby because I AM NOT CATHOLIC!  
So, once I have gone through all the loops and what nots, once I have had an appointment with a judge, once I show that I have no baptism document- I will be sent to have a physical examination.  This of course, to determine that I do have a legitimate vagina.
go figure.