Even though I would never admit it in public, I spent a great deal of my teenage years dreaming of my "prince charming." I was always trying to be the funny one, or the tough one, but deep inside me was a princess waiting for a knight in shining armor. I remember sitting in the middle of the evergreen forest that surrounded my Washington home as I fabricated romantic plots in my head.
The man of my dreams would be tall, and have brown hair. He would be both, a strong leader and a capable comedian. As a lover of nature, he would enjoy camping, fishing and swimming in the ocean. He would be a musician, and above all- he would be a head over heels, love struck follower of God, devoted to serve Him for life.
The first time I saw Isaac I thought my blood would drain straight down to my feet. I became dizzy and weak. My heart pounded loudly in my chest, and my pupils dilated. I tried as hard as I could hide my emotions. I thought that I was doing OK, until the moment his eyes made contact with mine. Then, I was sure that my stare betrayed my secret. It was the strongest emotion I have ever felt. I was sick with love, and yes, it happened at first sight.
As we got to know each other, I screened him through and trough. With each new detail that unraveled about him, I discovered that the prince charming I had dreamed of was not imaginary. He was real, and he was with me. It was overwhelming to find that he felt the same way about me. Only one thing was missing from my "check list." He was not musically inclined. It was not a big deal. I was crazy in love with him, and a little element like that made no difference whatsoever.
Two years later, I walked down the isle in my white gown. Isaac was standing at the altar, surrounded by candles. He looked breathtakingly handsome in his three piece silver suit. I was actually living the very same fairy tale that I had written in my head years before.
After five years of marriage, we were given the greatest blessing that a man and a woman can receive. A child of their own. Only one year later, we found ourselves in the geneticist's office, listening to the toughest news of our lives.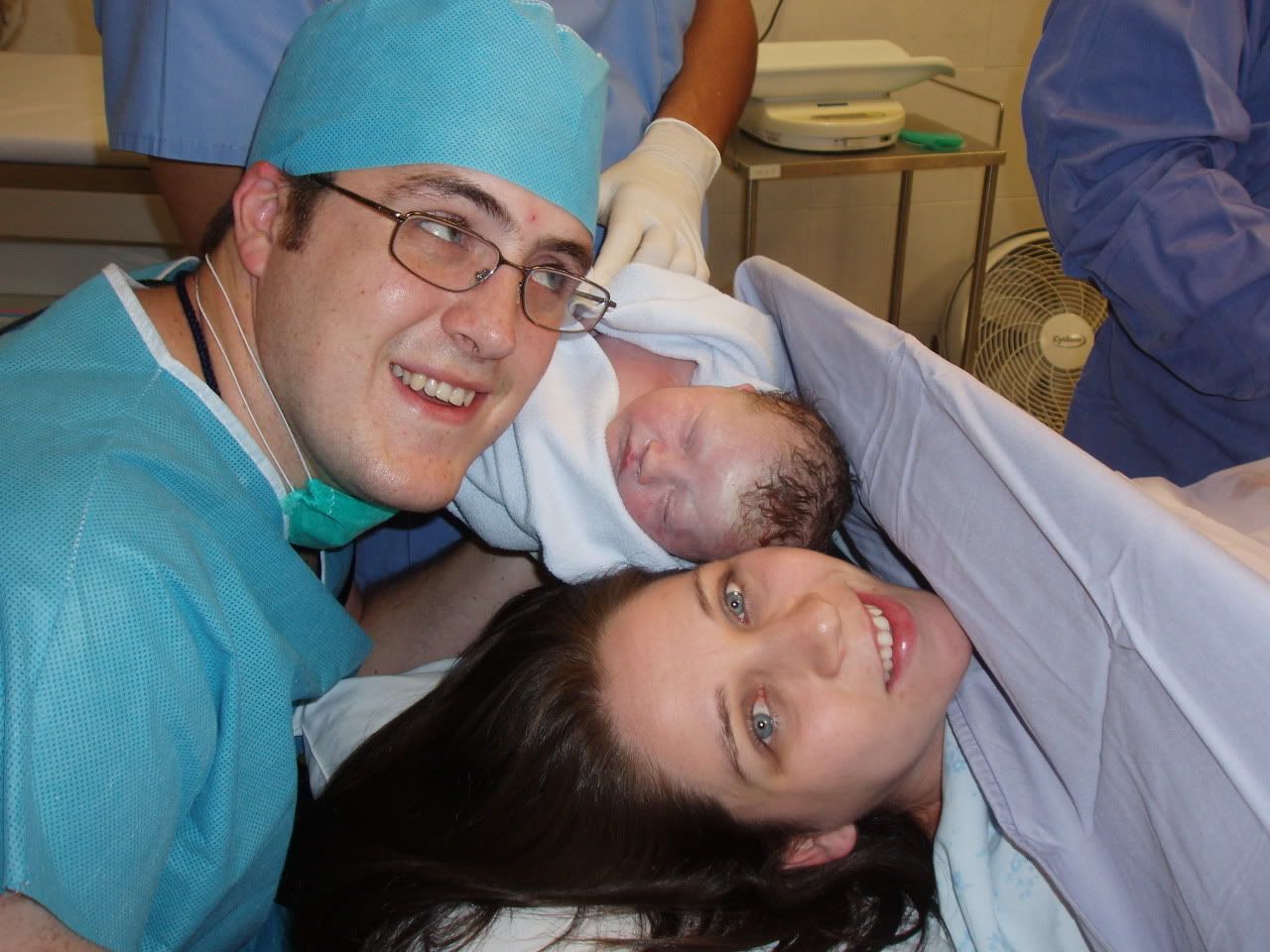 "Your daughter is severely retarded"
"We can't control her seizures"
"We hope she can walk by age five"

"Her damaged cerebellum will challenge her sense of balance for life."
In prayer and desperation, Isaac wrote a song for our little girl. It was a song about God's faithfulness to his people- and a reminder of the promise we have in Him. At first he could not sing the entire song. Isaac's voice cracked as he broke into tears, time and time again. Nevertheless, he continued believing in the midst of a storm. If we came back from a doctor's office with more bad news- he sang. If Katy had one more seizure or hallucination- he sang. If our little baby would lie there unresponsive- he sang. The song became our anthem and our cry of faith.
One song led to another and another, and another. Pretty soon, Isaac had a collection of songs to inspire our faith and remind us of God's goodness. Not even a year later, we found ourselves surrounded by blessing after blessing. Katy's seizures inexplicably disappeared. She began to respond to us. To make eye contact and to smile. She learned her name and turned our way when we called. She began to use her hands, she learned to sit, crawl, stand and against all odds- walk.
Soon, our church was singing the same songs that we first sang in the privacy of our living room. The very songs that kept us alive at three in the morning when we thought we would die. It was these very songs that began to inspire the faith of hundreds of people. Then, the unexpected happened.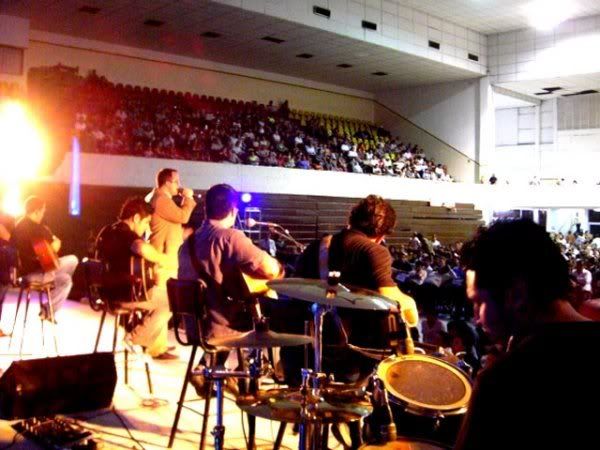 Isaac was offered to give a concert at a conference with three thousand people. In what seemed like a second, a band was formed and his songs were published and copywriten. Just like that, Isaac found himself standing on a stage, in the middle of a crowd with every single eye glued on him. He told the story. The one of Katy and of our cry of faith. The people began to weep as Isaac's voice broke once again. But this time it was not out of heartbreak. It was out of gratitude and relief. The guitar began to strum. The message of the song echoed through the auditorium.
"You've given me the heritage of those who fear your name…"
Tear covered faces were scattered through the auditorium as the blue lighting intensified on the stage. The chorus of the song repeated, each time more impassioned and determined. And then, out of the corner of the stage- a two year old little girl, walking as she made her way to the center. With each little step, she became a living testimony of God's love and faithfulness. She made her way further in, walking towards the man who had clung to hope against hope for her recovery. Her dad.
In just one second, Katy's story became a miracle on public display. Every person stood motionless, as they watched my little girl walking perfectly towards her daddy. Everywhere I looked, someone was crying. Isaac picked her up and held her tight, as he finished his song. Suddenly- a standing ovation. It was a thunderous sound of victory. Then I knew-
It was all worth it.
Isaac had not even gotten off the stage before people were crowding him. He received numerous invitations to other cities and several recording opportunities. In less than a month, he has already started a tour and production for his first solo album is already underway.
It's amazing what can happen when you cling to faith. Some trials are over quick, and others are a long journey. Even though we can't always choose our circumstances, we have the power to choose our response to them. It's not the event itself that will determine the outcome; it's what you choose to make of it that will shape the future. Isaac and I decided to believe against all odds, and openly share our story for the world to see. As a result, hundreds of hurting people have begun to respond in faith as they too- cling for hope against hope.
Believe me when I tell you- this is only the beginning. There is more, much more to come…