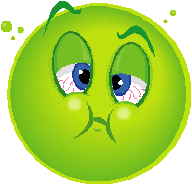 The Huston to San Antonio flight is probably the shortest flight in the airline buisness. The plane basically goes up to the required altitude, holds its position for a minute and begins its decend. All in all, the trip takes half an hour. Its almost glorious.
Almost.
The "fasten seatbelt" sign never goes off. Passengers are required to remain seated for the duration of the flight. As the plane began to desend, Katy scrunched up her face. It was the all-too-familiar- face of poop. It would be a good twenty or thirty minutes until I could reach an airport bathroom. I was embarrased, but I would have to change her on the seat.
I felt the squishy lump on the side of her pant leg. I bit my lip and braced myself . As I removed her pants, a turd the size of Alaska slid down her leg. Her diaper had overloaded. In an instant, the fowl odor filled the plane. Katy stuck her hand in and grabbed a piece of poop. Before I could do anything about it, she turned it into finger pait as she smooshed it in her hands and patted on the seats. It took four hands (Isaac and mine) to control the situation. Isaac held her down and I wiped her entire body.
I glanced up at the passengers. Some were holding their noses. Others, had a fist in front of their mouth (as if to hold back an urge to puke). I had to hurry. Meanwhile, Katy's soiled pants rested on the floor. They were my favorite, but there was no way that I could take them home like this. I would have to walk around with a bag of poop for the next hour in order to salvage them. Instead, I found a plastic bag and pitched them.
At long last, all was "clean" and Katy sat merrily on her seat. Wearing only a t-shirt and a diaper, she tapped cheerfully on her belt buckle, completely unaware of how inappropriate the entire ordeal had been. For the rest of the flight, I sat facing forward and avoided any eye contact with the passengers.
Good thing it was a short flight.