Sitting on the edge of my couch, hands cupped over my face, I could not stop the tears from streaming down my face. Through the modern art of television, I was granted entrance into a home and permitted to witness a moving story.
Nearly three years ago, a woman was called by the hospital, asked if she would be interested in donating her bone marrow for patients with cancer. They told her that she matched the marrow of a baby girl who was in need of a transplant. Without any hesitation, the woman responded to the call, and underwent the painful donation process.
Three years later, this woman received a special visit: Extreme Home Makeover, a non-profit construction team. They were there to rebuild her home into a two story elegant habitat filled with luxury suites, state of the art appliances and refreshing swimming pools. They showed up because they had received a call from the mother of the little child whose life was saved.
"I don't know who this person is," she told the team on a television interview, "but I want to say thanks… from the bottom of my heart. Thanks for saving my little girl-" she broke into tears.
This was enough to send hundreds of people in search of that special donor who had sacrificed her comfort in order to save the life of a stranger. When they showed up to the house, the woman was baffled. They told her that the mother of the little girl she had saved was trying to find her and that they were there to help. As an added surprise, they were going to give this selfless donor a brand new life. She and her family were sent on a seven day vacation to Hawaii, while the team built her a beautiful new home.
When they returned from their vacation, the family was surprised by the presence of an enormous new home and a shy little girl. The little girl clutched her mommy. The mommy broke into tears as she ran to embrace the stranger who had saved her baby's life.
"I don't even know you, but I am so grateful for your life," She sobbed "Thank you. Thank you. Thank you, for saving my daughter's life!"
The donor never imagined knowing the outcome, or even the person affected by her selfless act, and today- her life was changed.
"I would do it all over again," she said as she hugged the grateful mother "I would do it for nothing in return."
I was touched deeply as I watched the story unfold. It was so special, so miraculous, and so…selfless. You never know how much a life can change because of a selfless action. Just today, I was on the receiving end of a selfless act of kindness. Ana, Katy's therapist, has been treating my daughter for nearly a year now. Of all the therapists, Ana has been able to bring the best out in my little girl. She is the most excellent therapist that we have had.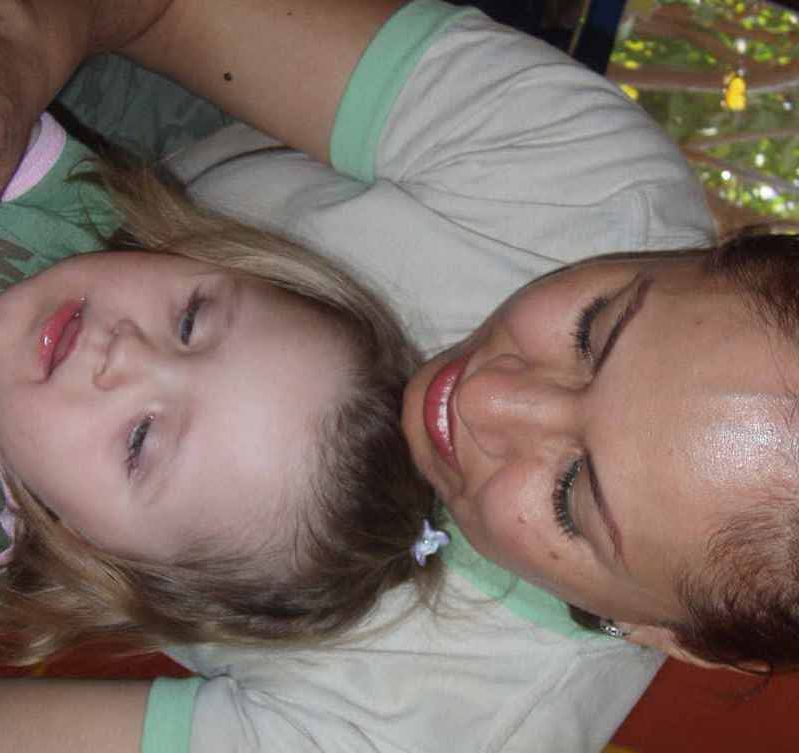 In the first few sessions with Katy, Ana asked me about the prognosis for her development. I told her that the geneticist said that Katy might not even walk by the time she was five years old. Ana's face didn't move a muscle, but her eyes looked pierced. She sat there holding Katy for a few moments. Suddenly, the look in her eyes changed. She was determined. It was as if her stare was screaming "No. Not this one. Not on my watch." Ana hugged Katy tightly, and got to work.
As the weeks progressed, Ana told me that the therapy job was a temporary one. She was just there to help the clinic with the extra patients until they got settled in. The weeks turned into months, and Ana finally confessed that she had decided to stay until Katy was fine. She didn't need the money, and she could certainly use the time (Ana had three jobs), but there she was- waiting on Katy.
Today, we returned to therapy from our holiday break. Ana was there to treat Katy. She was shocked to see that my little girl had learned to walk over the Christmas break. Katy toddled from corner to corner in the therapy gym. Ana was bursting with pride.
"See! Look!" She would tell the other therapists who also watched in surprise.
Walking along side of Katy, Ana looked at her dearly. "I guess its time for me to move on. My work here is done."